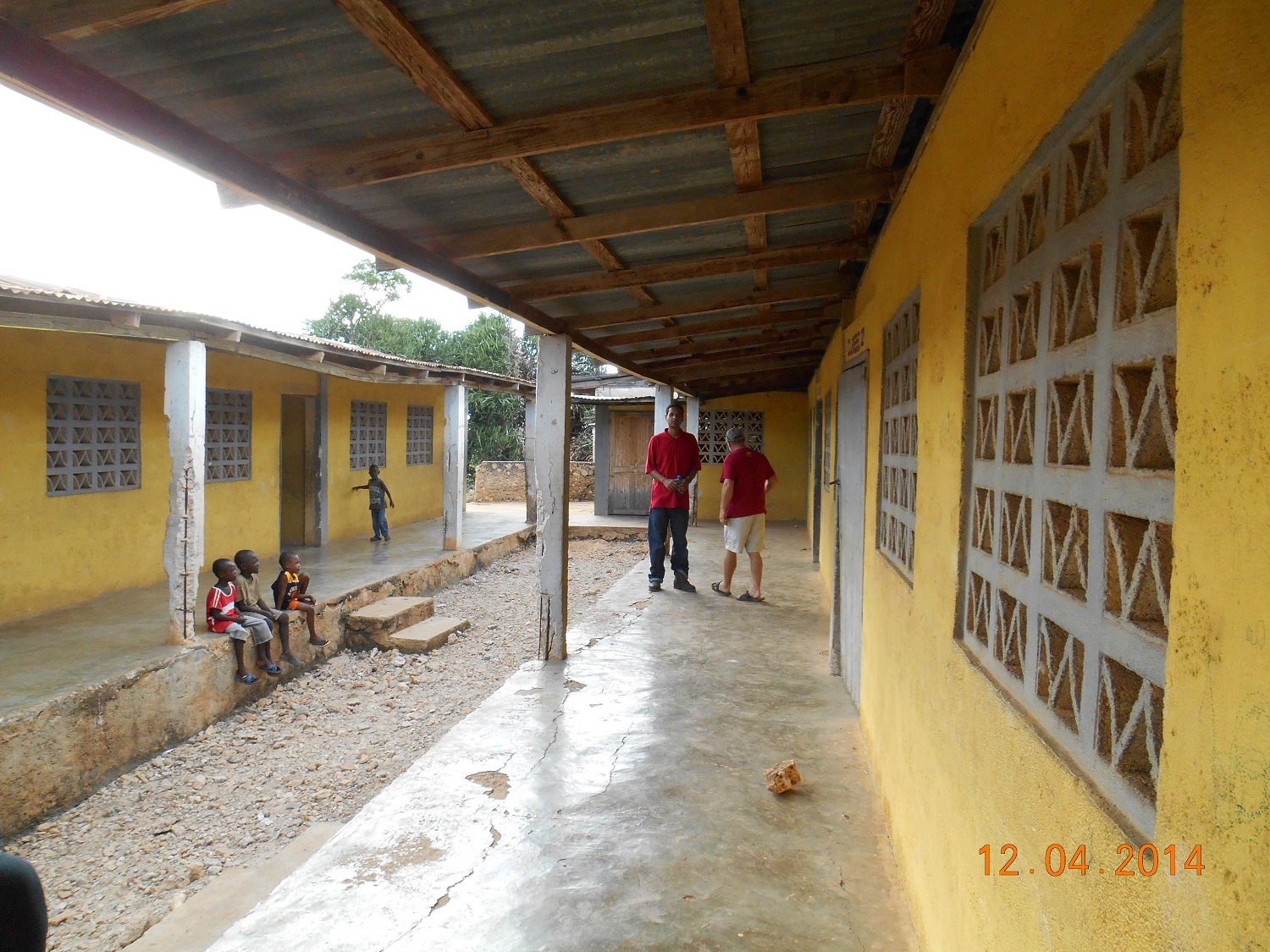 Port de Bonheur Elementary school is in need of repair. The concrete columns that hold the roof up are deteriorating and have become unstable. Currently we have 2x4's in place for support. The columns were built over 40 yrs ago using sea sand which does not hold up over time. We want to replace the columns using the correct sand for permanent support. This is the most urgent construction project for the school.
We also would like the local carpenter to build doors for each classroom so the teachers can secure their rooms and materials.
Port de Bonheur is quickly becoming over crowded because of our commitment to pay the teachers and feed the children a hot lunch everyday. It is sponsors that make it possible for many children that can not afford tuition to go to school. Currently, Port de Bonheur has to turn children away because we do not have enough room for all the children that want to attend our school. We would like to expand the school size to accommodate more students, and relocate the 1st grade class from the church back into the school building with the rest of the students.
The Least of These Foundation does not withold any of your donation for administrative cost.
100% of the money donated to goes toward the projects.