Updated On: Sep 260, 2021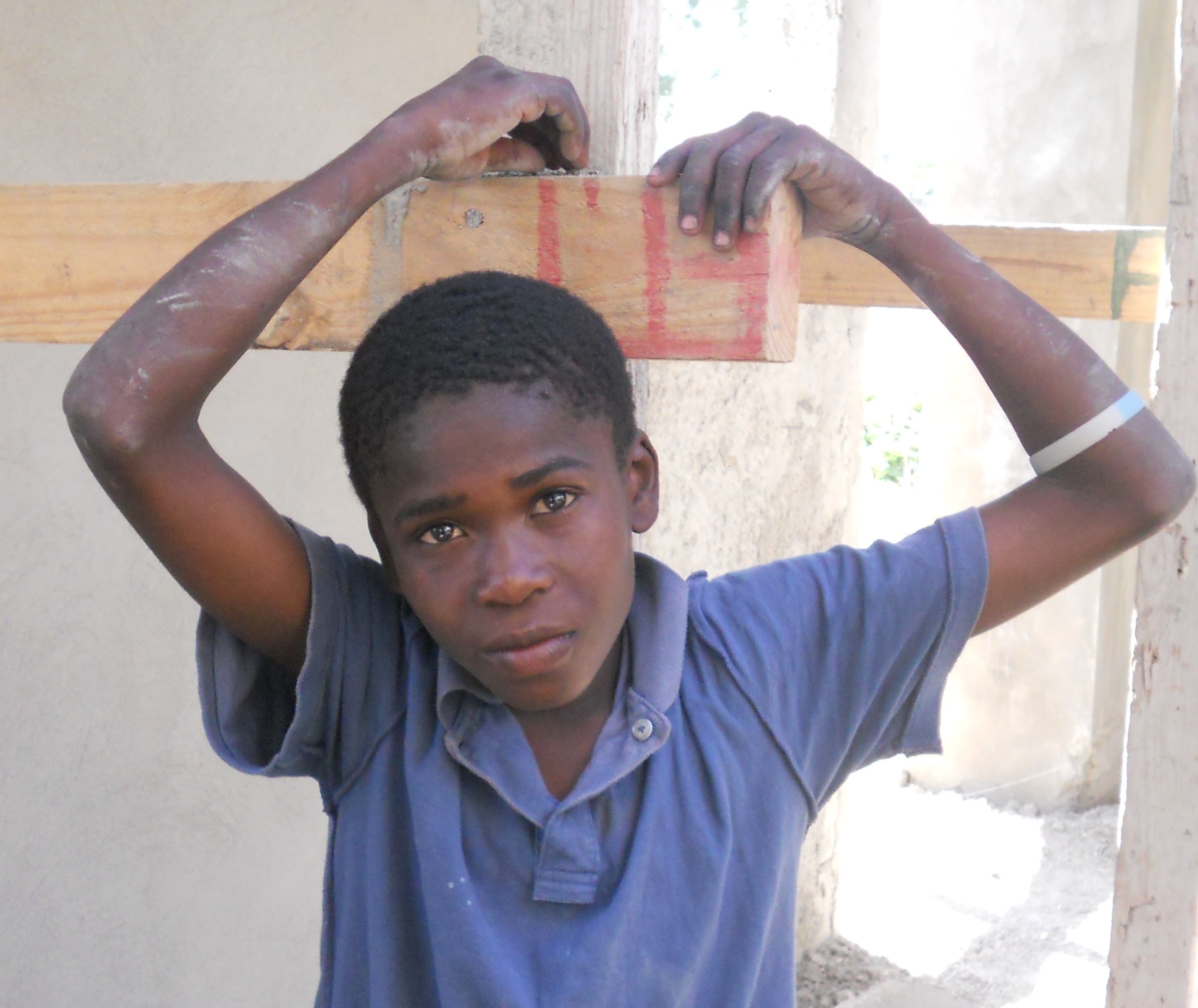 In 2012 I answered God's call to go to Haiti. I had been on other missions in the U.S. but never to a foreign country. I was not prepared for what I would see, and I was completely devastated by the conditions and poverty. I had never seen anything like it.

That year I worked with a team of missionaries from Missouri that kindly let me join them after procrastinating on whether God was really calling me. We worked on a church in La Tremlay, east of Port-au-Prince, which had fallen during the earthquake. We stayed in a room of a school house and walked a quarter mile down the road to the church. The first night I laid in bed sweating and listening to hundreds of yelling Haitians. I'm not sure what was going on, but it sure sounded like there was some sort of protest happening. I prayed on my knees several times that night asking for Gods protection. I asked Him, "Why did you call me here?" I wanted to come home. God answered my question over the next 10 days.

The next morning we had breakfast prepared by Dina, our cook, and walked down to the church site with our interpreter Patrick by our side. The first day we had to carry 5 gallon buckets of stone into the church for sifting. There was a whole truck load of stone piled up a couple of hundred feet away. As we took turns shoveling and carrying, a young boy appeared. He was very thin with torn clothes and broken sandals. He grabbed the shovel and began filling our buckets. The five of us could barely keep up with this 60lb. boy. After working a while, he asked us for something to eat; we discretely gave him a few pieces of jerky, which he ate in a hurry. We began to ask him questions and learned that his name was Leonel. He was 12 yrs. old and hadn't been in school for 2 yrs. His parents were both dead, and he was on his own. Leonel worked with us for the rest of our time there. He would come back with us to the school and hang out. We would sneak him in with us away from the eyes of the other hungry children to let him eat. He showed up wearing his best clothes on Sunday for church and sat by our sides happy to be with his "blan" (white) friends.

Our mission team decided to buy Leonel a school uniform and pay his tuition to attend school. He was thrilled to be with the other kids! On our last day, Leonel showed up for school in his new uniform and new shoes with the only smile I'd seen on his face since being there. It was then that I began to realize why God called me to Haiti; it was for one little boy.

I returned to Haiti looking for Leonel the following year and found him standing next to an old Uhaul truck that had been turned into a barber shop. We made eye contact; this was the second time I saw him smile. He was as thin as he was the first time I'd seen him. He was still living by himself in an old tarp tent he had made. It wasn't long before he asked for something to eat. I gave him some money for food; we hugged, and I left. That would be the last time I would see Leonel. The kids in the school said he had left the area and didn't know where he went.
There are thousands upon thousands of children just like Leonel living in Haiti. They are orphaned, sick (most a simple pill would cure), and hungry. Leonel was able to asked us for food because we were there. If Leonel knocked on your door here in the U.S., would you give him something to eat? This is why I started the Least of These Foundation, to be there for these children and be their advocate.