A school desk is an essential part of providing a good learning environment. Currently, we have a shortage of benches for our children due to our increased enrollment. Many children have to set on the floor to do their work, or they will set closely together as you see in the photo.
We knew we only had benches for 120 children but I didn't want to deny the newly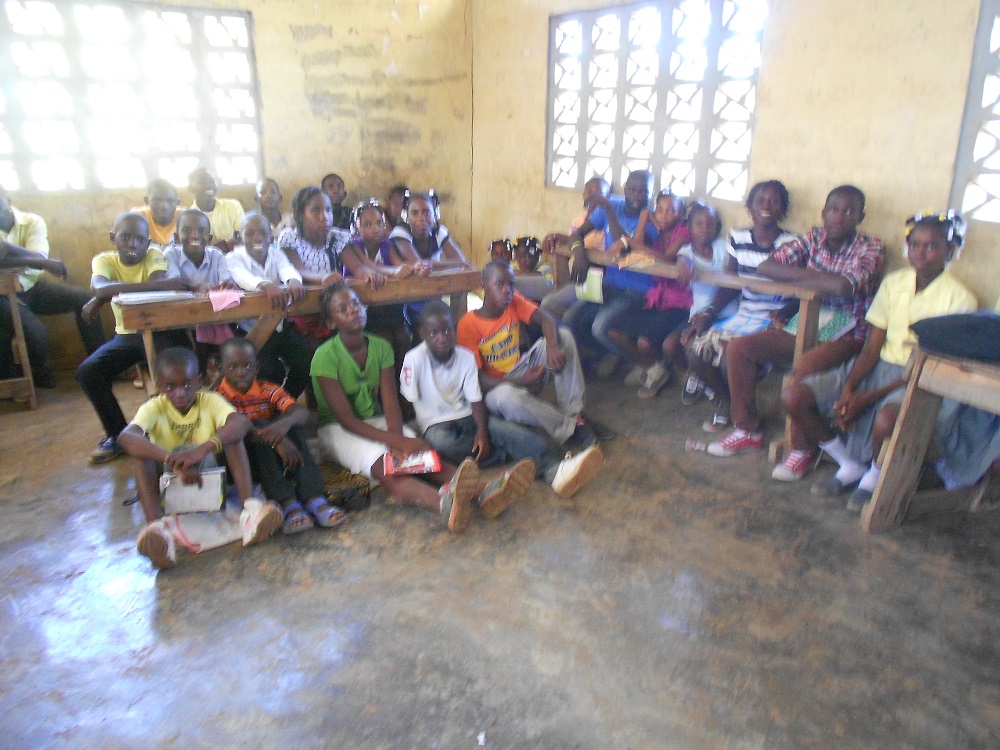 enrolled children the opportunity to attend Port de Bonheur, which is quickly becoming known as, "the best school on the island".
A single school bench that seats 4 comfortably, cost $45 material and labor.
100% of donated goes to the benches and directly to the carpenter.
You can help build a desk or bench by clicking here. Thanks and God Bless You!